Choose Stab-a-load as a partner for all your needs,Dock Levelers, Dock Seals and Shelters, Lift Tables, Scissor Lifts, Loadeks, Sectional Doors, High Speed Doors, Stacking & Hangar Doors,
Bug And Bird Screen Doors, Goods Hoists, Dumbweightors, Hydro-Tilt Hydraulic Doors And Walls, Fire Doors, Pallet Invertors, Crash / Impact Door Systems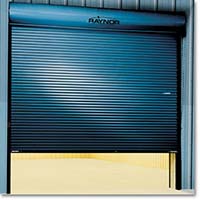 Designed for high security applications or oversized openings, sturdy 18-gauge slats and structural steel guides combine to make this our strongest rolling service door.....
read more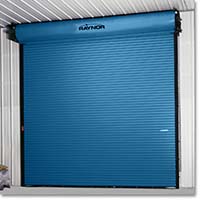 This full-featured, 20-, 22-, or 24- gauge product delivers Raynor reliability and durability to meet or exceed the requirements of daily use. Offered with our widest selection of quality features and options, this model is best for the most common service door applications.....
read more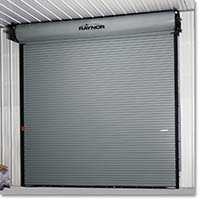 This 24-gauge product with roll-formed guides is a simple solution for typical applications providing Raynor quality and durability.....
read more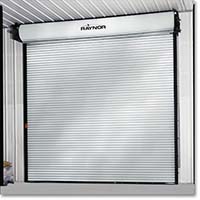 When facility design or environment requires unique materials, this model is offered exclusively with stainless steel or aluminum slats and options to meet specific design performance.....
read more
IECC Compliant Door Models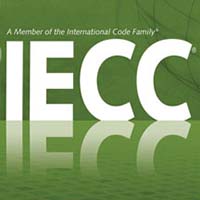 Raynor DuraCoil Optima, Standard, and Select insulated (IF) rolling service doors comply with the IECC (International Energy Conservation Code) requirements of a maximum air leakage rate of 1.0 CFM/FT2, validated by and independent testing agency. This IECC compliance option includes a vinyl guide seal, rubber hood baffel and a combination rubber/brush type header seal.